Hello from Greece my dear friends.
The story begins after Latest WordPress Update (Current version: 5.6.1)
Since Last December I found that Amp plugin of my active theme had broken since wordpress update, and google amp crawler on search.google notified me for huge amount of errors.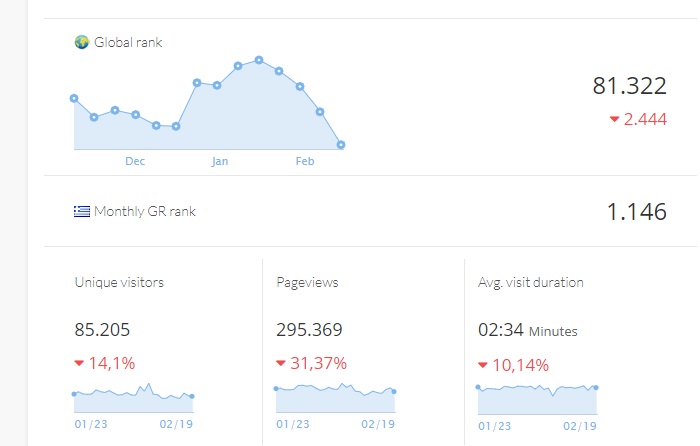 Since then, Alexa Ranking started to drop down from 42k down to 81k (current), and I need your help to recover from this bad Rank.
I fixed this problem by removing the original AMP plugin of my theme (Pennews) and installed the Version 2.0.10 | By AMP project contributors



As you see on the Pic below, the problem seems to be solved.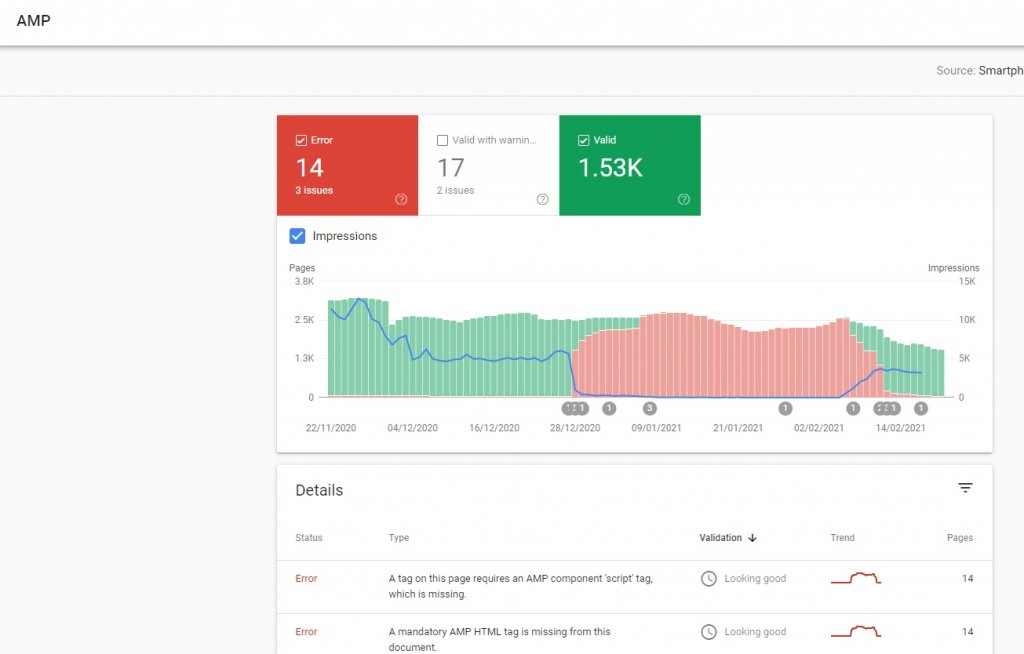 I made also many tweaks to improove the speed of my site and the Security witch also may have some negative impact on traffic ?
Webpagetest >> https://www.webpagetest.org/result/210220_Di5G_5c47e98f4ece8e65aa7d72be4e21d026/
GTMetrix >> https://gtmetrix.com/reports/news.xiaomi-miui.gr/aqdWrNQg/
Can you please review my page and see if I have some problems on SEO or at Design CSS/Plugins that I have to fix ?
The link to my domain is >> https://news.xiaomi-miui.gr
I have to notice, that my news.xiaomi-miui.gr is a perm redirection from root of xiaomi-miui.gr >> news.xiaomi-miui.gr but all sitemaps and links are valid on search.google.
Thanks for your attention my friends in advance.
Best Regards to all
Dimitris (AKA MiuiArt – Administrator)